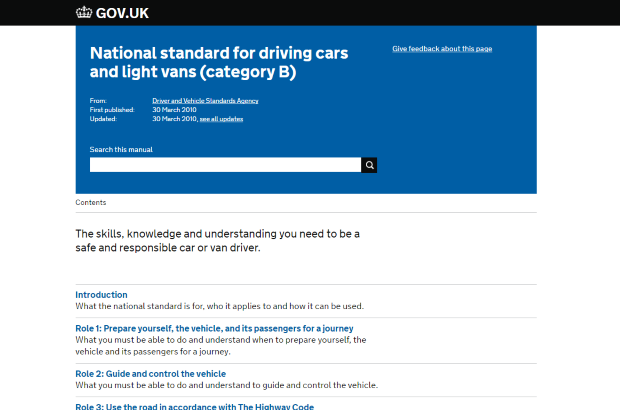 This is a list of what DVSA's Content Design team worked on during February 2017, and what we plan to do next.
It's divided into lists of new or updated content we've designed and published, existing content we're significantly improving, and what we plan to do during March 2017.
New or updated content
To meet the needs of users, we have:
Improved content
To do a better job of making government work for users, we have:
Things we plan to do next
In March 2017 we expect to:
update the penalties table in The Highway Code on 1 March 2017 to reflect the increased penalties for using a hand-held mobile phone when driving
move datasets to GOV.UK, and update data.gov.uk to link to them
publish DVSA's business plan for 2017 to 2018 and DVSA's 5-year strategy
attend the cross-government content conference being run by GDS on 15 March 2017
continue with our current improvement work
Keep up to date with our work by signing up for email alerts or following DVSA digital on Twitter.