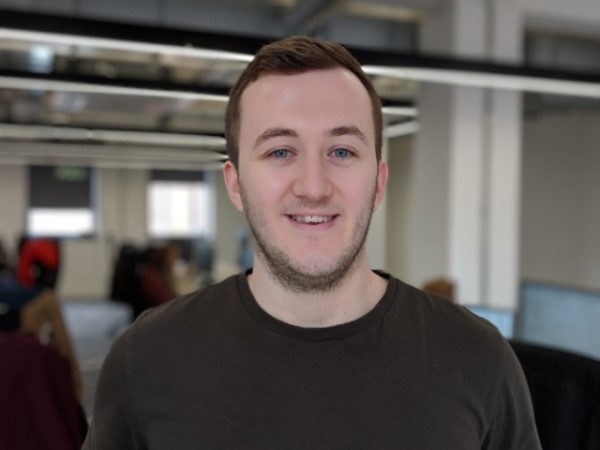 Taking the leap from the private sector to the public sector was always going to be interesting. I often feared what life would be like on the other side. Would the work be as exciting? Am I going to be using the same cutting-edge technology and tools?
In truth, it's probably been the best step I could have taken as a designer. It's helped me to really understand why we design in the first place, and why good design is so important. The tools are the same, but the process has been different.
Over the last month, I've had chance to discuss my designs with customers, user researchers, product owners, business analysts, and a handful of other designers and developers. Having access to all these opinions has been invaluable for creating a bigger picture of how good design should work.
What it's been like so far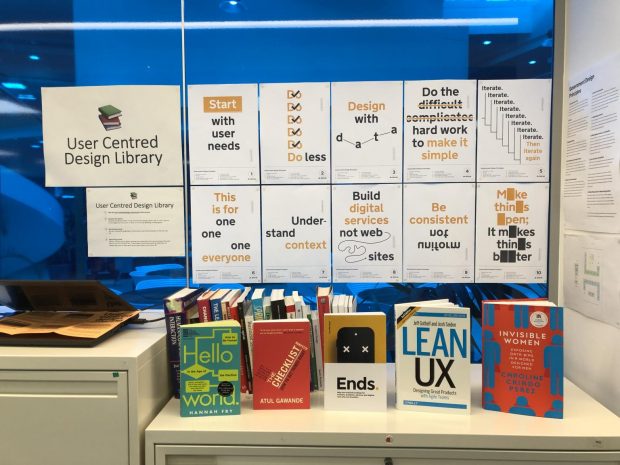 I'm convinced that everyone working in design should test themselves to work on a product that is essentially a public service. When you're designing something that must work for everyone, something truly inclusive and accessible, you need to be able to justify your decisions and prevent bad ones at all costs.
In the private sector, products are designed to generate profit. At DVSA, our products are designed to keep people safe on Britain's roads.
As a result, I've had to change my approach to design - ensuring everyone can use our services, focusing on things like contrast and colour accessibility, rather than spend time on less relevant things, such as my choice of font. Things I've not normally considered in the past - like optimising for screen readers - are now essential parts of my work, and I've come to realise they probably should have been a priority in the first place.
The learning curve has been steep, but having the opportunity to work alongside user researchers, product owners and developers ensures you take every possibility into account, and you end up creating something you're confident is going to work.
Your designs are being tested, and you're taking the evidence from this research and applying it, rather than being guided by an educated guess. You have to guarantee things like accessibility, not just consider them.
So, what is Service Design?
I'm sure I speak for a lot of designers when I say we dread the question: "What is it you do again?"
I usually say something along the lines of, "I design websites," or, to avoid confusion, I'll even say something wonderfully vague, like I work with computers or online.
The real answer is slightly more complex:
'I design and build online services that work well by thinking about the user, and how they achieve their goals'.
At its core, service design focuses on the design of new services or improving ones that already exist. In service design, a service can be anything that helps a user to complete a goal. A service designer could work on a project to redesign an online booking system, or work on a project to create a completely new experience that will be used by millions to buy their shopping.
What does a service designer do?
In essence, a service designer uses research into how a service is used and suggests possible solutions for improving it. For myself, it's been exploring how we can improve the vehicle operating licensing service here at DVSA. To do this, I've explored questions such as:
How do our users use the service currently?
What have we learned from previous user testing?
What issues do we know exist?
These, in turn, grow into individual practices, such as:
user research (understanding user behaviours, needs, and motivations through observation techniques)
user experience (encompassing all aspects of the end-user's interaction with the company, its services, and its products)
Looking ahead: simple is better, but not always easy to get to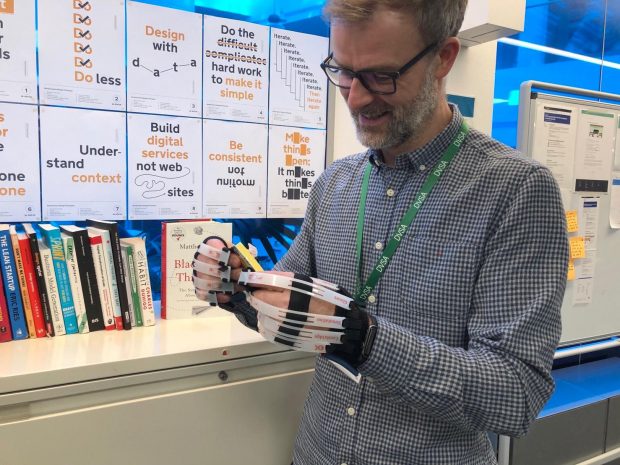 These tools have been a great help in creating work, but it wouldn't be much help without the team providing the data that drives the services. If there's one thing I can take away from my first month at DVSA, it's that design should be for everyone, and having the right team around you will make a huge difference to how you achieve that.
A big part of designing is listening to every opinion, understanding every user's needs, and making sure you've considered every option – sometimes even before the designing has begun. It's been an interesting journey so far and I look forward to learning more in the coming months about how I can make my designs better, so our products and services continue to improve, and, ultimately, work seamlessly for the different needs of a diverse user base of millions of people.