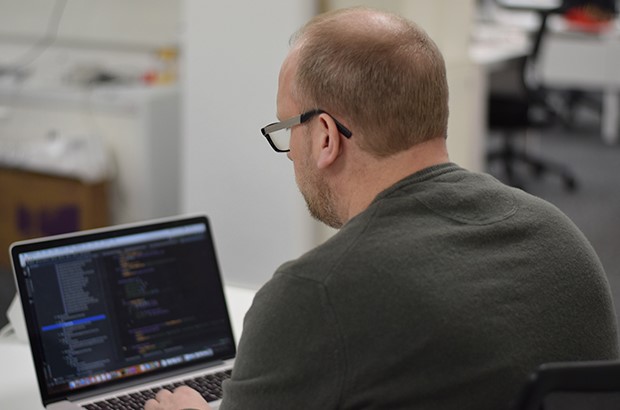 In my last blog post, I talked about my role as a Senior Digital Developer at DVSA, what attracted me to the job, and what my day-to-day duties involved.
Back then, I'd just joined the agency, having come from a university where I was a Software Development Manager. I was attracted to the job at DVSA after attending a PHP Meetup (a developer get-together to discuss code, innovation and open source), where I heard about their agile approach, and DVSA's use of Amazon Web Services. I was sold.
Just over two years have flown by since then, and I'm firmly settled in at DVSA Digital. As another year passes, I wanted to talk a little bit about some of the wider projects I've been involved with through my role.
Sharing our digital expertise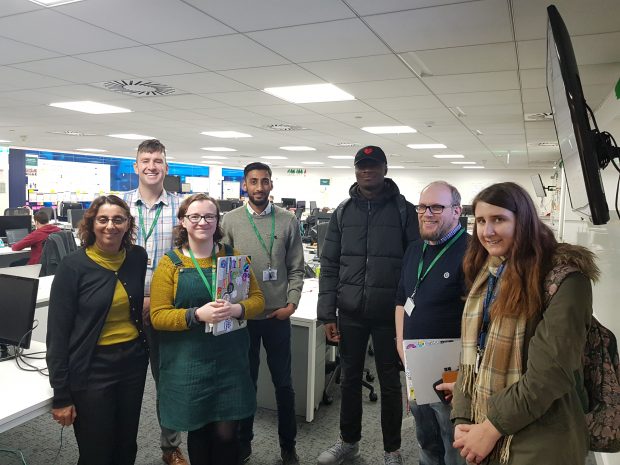 Part of my work at DVSA involves mentoring our junior colleagues, and we've tried to extend our outreach to students in the East Midlands.
To that end, we welcomed a group of students from Nottingham Trent University to our Axis headquarters in Nottingham in November 2019.
This session allowed us to discuss elements of our work with engaged would-be engineers and developers. We discussed the type of careers available to the students after they graduate – we may have casually mentioned we are recruiting for new digital jobs at DVSA – and we stressed that their qualifications will open a number of doors in different digital disciplines.
We also discussed our day-to-day operation – how we manage and improve digital services used by millions of people every year.
Showing our diversity in digital delivery
My colleagues Maria Duffy (senior platform engineer), Ibrahim Jasset (test engineer) and James Crate (senior business analyst) also attended the session to share their expertise.
We had some interesting and engaging conversations, fielding questions from the students and helping shed some light on the kind of work we do and what it's like to work in DVSA's digital department. We showed them our dedicated Agile area in the office – and I think they were quite impressed at quite how much goes on at the Axis behind the relatively unassuming front doors on Upper Parliament Street.
Ibrahim delivered a really engaging presentation on life as a test engineer – this sparked a lot of interest from the students, whose eyes lit up at the idea of being paid to try to deliberately break software during development.
I also found it particularly pleasing to "present" the department to external audience – showing the diversity in staff and workload that makes working at DVSA digital so interesting.
Guest lecturing at De Montfort University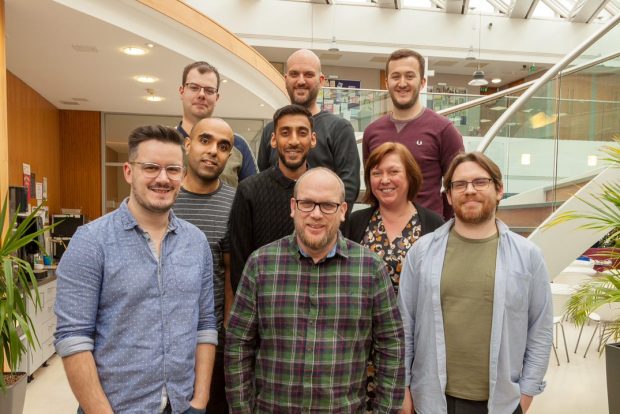 One of the things I most proud of from 2019 happened in December, when I was invited to guest lecture at De Montfort University.
I talked to a group of third year students about how Continuous Integration (CI) is an essential part of modern software development practices.
I showed them what's important about CI and why it's necessary.
And as a result of our commitment to open-source and 'making things open' (one of our commitments to GDS), I also demonstrated how to make a build pipeline and showed it building open-source code.
I thoroughly enjoy working with bright young people and sharing my knowledge, as do my colleagues. I know that, as I've persuaded those same colleagues to speak up, and they'll also be giving guest lectures at some point in 2020 – something I very much look forward to seeing.
The East Midlands is blessed with many top-class universities nurturing the kind of people we'll need in our future digital teams. It's great to engage with students who, in a very short time, may well be working alongside us at DVSA.