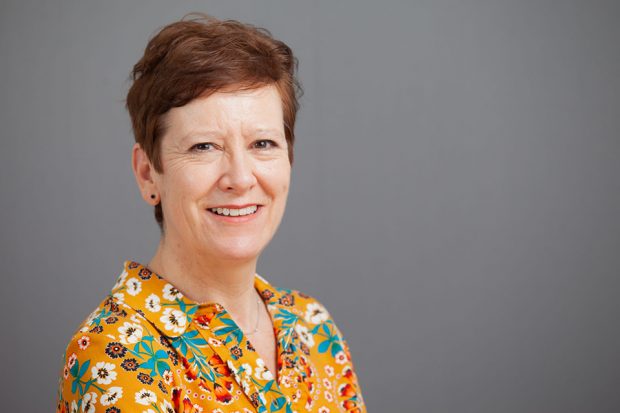 As 2019 draws to a close, it's a good time to look back at what the Digital team at the Driver and Vehicle Standards Agency (DVSA) has achieved in the past 12 months.
Our digital staff play an increasingly important role in delivering DVSA's vision for safer drivers, safer vehicles and safer journeys for all.
This year, we've launched a raft of new products designed to keep people safe on Britain's roads, and of course, we've continued to iterate and improve our existing digital services.
From apps to AI, we're going through an intense period of digital transformation. At the same time, DVSA is midway through delivering a 5-year strategy which clearly defines our core aims:
Helping you through a lifetime of safe driving
Helping you keep your vehicle safe to drive
Protecting you from unsafe drivers and vehicles.
Our work in the digital team supports this vision in a number of ways. We help vehicle and traffic examiners to keep unsafe vehicles off the roads. We help to digitally-enable driving examiners – who deliver 2 million tests annually – and we're making improvements to the theory test, which has come a long way since starting out as a paper and pen test more than 20 years ago.
Even my role has changed this year – we've brought together digital, data and technology and our strategy and policy directorate to ensure our digital approach is integrated into the agency from the frontline to the Executive leadership team.
Digitising the driving test – and producing a best-selling app in the App Store for 2019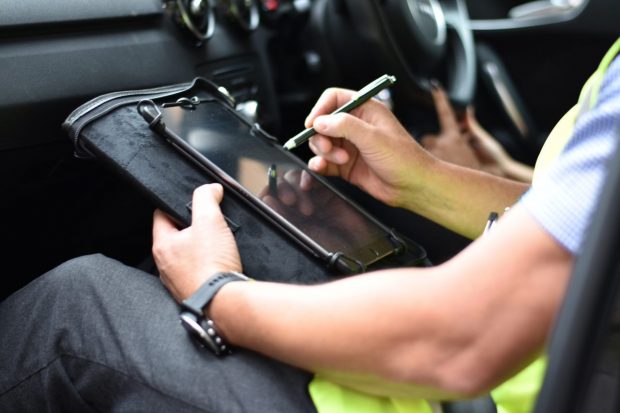 In October this year, we made a huge digital update to the driving test. Gone are the bits of copy paper and check sheets. We've created a brand-new app, which allows driving examiners to mark tests on a tablet.
We previously used over 3 million pieces of paper a year delivering millions of driving tests across the country. Now, it's all done digitally, and test results are emailed directly to candidates.
We can also inform our partners at the Driver and Vehicle Licensing Agency (DVLA) whether a candidate has passed much more quickly – which should result in new drivers getting their full licences more quickly, too.
On top of that, our Official Theory Test app – which allows candidates to practice theory test questions on their smartphone or tablet – has again been announced in the top-selling paid-for apps in Apple's App Store for 2019, coming second place.
And we're continuing to improve the real theory test for candidates too – we've introduced some stunning CGI clips, including driving at night and in different weather conditions.
2 million people have signed up for online MOT reminders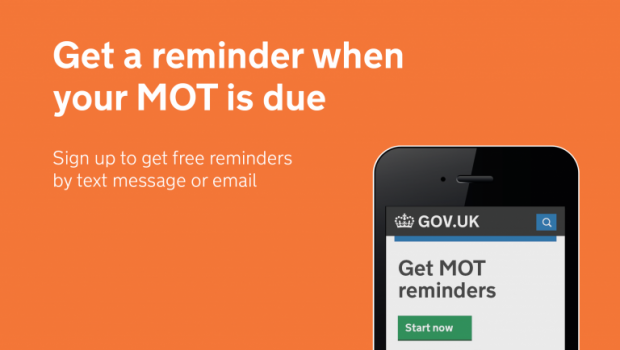 Vehicles without an MOT are driving illegally, not to mention, they might be unsafe. The MOT is an essential check to ensure vehicles on UK roads don't pose a danger to others. But we know some people need a nudge when it's time to renew their MOT.
Now, 2 million people are getting exactly that, thanks to our MOT reminder service. This is a great milestone for this service – if you're not already signed up, you can do so here: gov.uk/mot-reminder
New apps are helping to keep dangerous vehicles off the road
Our roadside enforcement teams took almost 39,000 defective vehicles off the road last year. We're supporting their contribution to road safety by enabling them to work smarter with new apps.
One of these allows enforcement staff to quickly see the history and details of vehicles on the road – age, condition, whether they have a valid MOT. Working with other national agencies, we'll continue to develop our use of data to target unsafe road users into 2020 and beyond.
We've also invested in the systems used within the haulage industry, and in April delivered a full end-to-end Digital service, meaning our staff can ditch some paperwork and spend more time than ever on road safety.
I am looking forward to 2020 with excitement, to see where we go in the future. What new technology will we be talking about in the next 12 months? Perhaps we'll be able to talk more about our work with artificial intelligence, virtual reality, and serverless systems. Perhaps there's something new on the horizon nobody knows about yet.
The world of technology is constantly changing, and we are constantly changing with the world… iteratively.
Have a happy - and safe - New Year 2020.