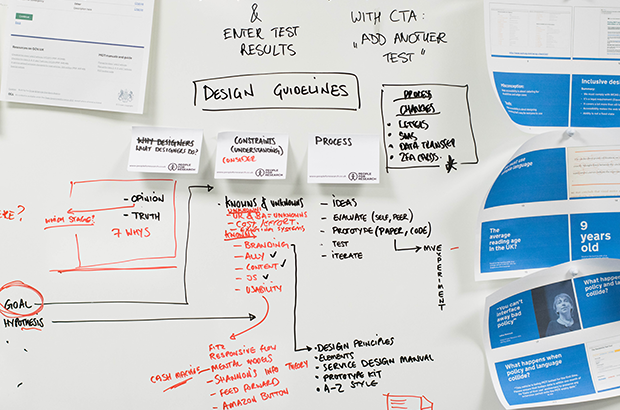 Our digital MOT testing service was launched in 2015, providing a critical service to over 23,000 MOT garages across the country. It's remained as a beta service since then, and we've been working hard on improvements to make it ready to meet the government's digital service standard for live services.
Now that we're nearing the end of this phase, we thought this was a great time to tell you about some of the ground-breaking work which has been delivered. Some of this is new functionality for drivers, while other parts make the MOT service more robust and efficient to run.
Doing more with MOT data
The MOT service collects MOT test results and has results stretching back over 12 years. You can view some of this data by checking the MOT history of a vehicle on GOV.UK. But the team knew there was more that could be done with this data.
The MOT reminder service is a new service we're developing for citizens to tell them when their MOT is about to expire. Registration is simple; you just enter your number plate, provide your email address and the service sends you 2 reminders near the time.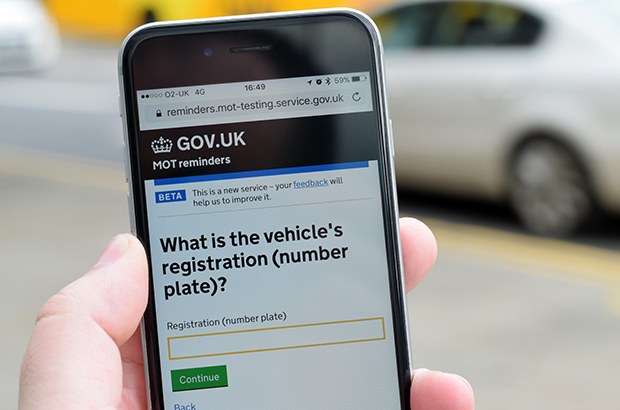 We're also developing a new MOT intelligence service for citizens to report an MOT garage or tester, which will help us to continue to tackle fraud and error.
Both new services will help motorists keep their vehicles safe to drive. And we have more improvements in the pipeline for the future. For example, we're looking to provide motorists with information on manufacturer recalls, and how we can use the data we have to help them look after their vehicle all year around.
Improving service availability
We aim for the MOT service to be available to all users 24 hours a day, 7 days a week. Until now, when new features have been introduced, we have had to take the service down in the evening. So we've been working hard to improve our release pipeline to avoid this wherever possible.
We've now built the capability to introduce most changes without impacting MOT testers at all. This will also give us the opportunity to introduce new features during the daytime (instead of needing night-time releases), reducing our operating cost so that the money can be reinvested in the service.
Saving money by reusing technology
Wherever possible, we look to reuse existing technology to help save time and money.
For the new MOT reminders service, we're reusing our trade API from the MOT history service to get test result data.
We're also using other government platforms. The MOT reminder service is one of the first consumers of GOV.UK Notify. In this instance, to notify registered motorists of their vehicle's upcoming MOT test expiry.
We also look to exploit commercial platforms that can reduce costs. The MOT testing service has been running on the Amazon Web Service (AWS) cloud since 2015. For MOT reminders, we've adopted the AWS Lambda platform.
This is part of an industry move to Function-as-a-Service (FAAS) - sometimes called 'Serverless Computing'. However, this is still emerging technology and DVSA are amongst the early adopters in government.
The Lambda platform allows code functions to be deployed and run on-demand instead of whole virtual machines. This dramatically reduces the footprint to be managed by DVSA and also reduces operating costs because the function runtime is removed when not in-use.
In a similar vein, our use of auto-scaling further reduces operating costs by scaling our server capacity up or down in line with the usage patterns of the service.
Coding in the open
The government has committed to make all new source code open as part of its ambitions for digital transformation.
We've been following the spirit of this commitment by coding in the open for the new MOT reminders service. This means source code is open from the beginning and the team uses a public code repository (Github).
The Ministry of Justice Digital team has explained why we code in the open. For us, it increases the quality of merges and allows reuse by others earlier. You can find our public repos on our GitHub page.
Looking forward
We're currently working towards the live assessment for the MOT testing service, but expect more digital service improvements from us soon.
The DVSA board has recently committed to substantial further improvements that will help drivers stay safe on Britain's roads – and the digital service will be at the heart of this.