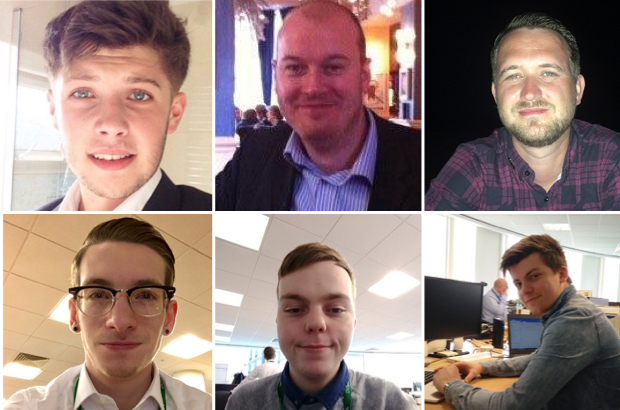 For a number of years, DVSA has supported apprenticeships. Since September 2016, recruited an extra 42 across the agency.
We give our apprentices as much support as possible from the moment they're recruited.
Recruiting apprentices is a massive advantage for DVSA and our Digital Services and Technology directorate (DS&T). It improves our productivity, reduces staff turnover and allows us to produce our own talent through courses tailored to their job roles.
But what do our apprentices gain from their time with us? We caught up with our junior developer apprentices in Swansea to find out.
Meet our junior developers
We have 6 apprentices in DS&T; Matt Bell, Craig Broady, Josh Carter, Thomas Evans, Ryan Gittins and Ryan Williams.
They all started in January 2017, and have already become a vital part of the team, working on coding, mobile applications and much more. And at the end of their course, they're hoping to get a Level 3 diploma in ICT Professional Competence.
We asked them how they're finding the apprenticeship scheme, and what they've got from it.
Matt Bell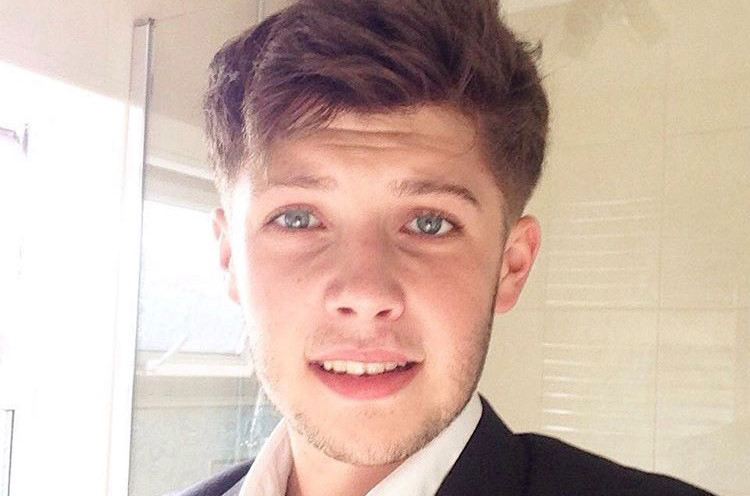 I came out of college and started working part-time at a supermarket. As soon as I saw the opportunity to become a digital apprentice, I didn't think twice about applying.

It's great here. We're provided with a good learning environment as well as making good friends through the course. We attend college once a fortnight for some structured learning as we have to pass various exams to gain a pass on the scheme.
Craig Broady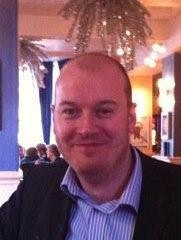 We've now all been here for about 9 months and it's all been really positive. I spent 6 years in my last job and the amount of investment DVSA has put in to us in 9 months is much more than I ever received in 6 years!

I'm a bit older than the other apprentices which I think helps me appreciate how important this scheme is as I've had plenty of work experience where opportunities like this are hard to come by.

The training we have access to is great. We've completed both internal training within the agency and external training in London. We spent a few months learning both back end and front end ways of working, then we could decide what suits us best.

Attending college once a fortnight really helps our learning but the quality of training in DVSA is far better than anything I've received before as we get to work with some really experienced colleagues.

I'm really enjoying the scheme so far and I'm surprised how much progress we've made in just 9 months, becoming established members of DS&T.
Josh Carter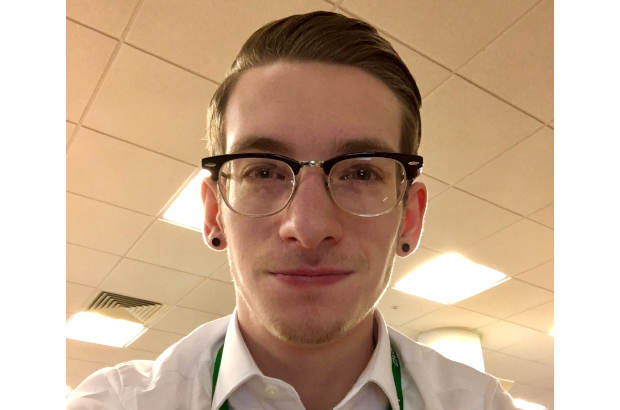 In my old job, I used to sell mobile phones. I've always had an interest in the digital profession but opportunities are hard to come by when you have little working experience in that area.

I saw the apprenticeship scheme online and thought it was a great opportunity. My dad, who works within DS&T, told me that it was a great place to work and gave me the final push to apply. I'm really enjoying my time as an apprentice, making some good friendships along the way.
Thomas Evans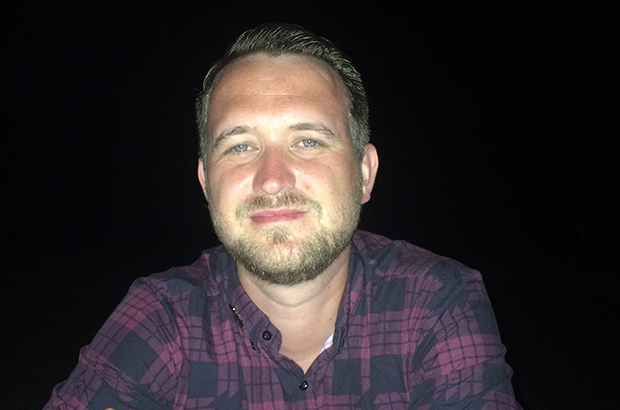 I think DVSA and DS&T is a really good place to work. The opportunity we have to progress our careers is ridiculously good compared to some other schemes as we have access to various types of learning. Looking at other apprenticeship schemes around the UK, the salary is great. Which always helps!

We also get to work alongside some very experienced colleagues which is brilliant. Attending the ITech College is a big help for our learning. We're also lucky enough to have a lot of effort and money invested in us through our training. Everyone here has been very supportive and have really looked after us, especially our managers and senior managers.
Ryan Gittins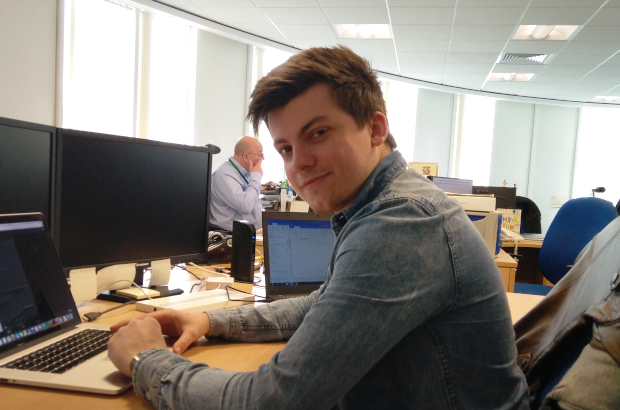 I think DVSA is a great atmosphere to work in as it's very relaxed here, quite flexible and the work we are doing is both enjoyable and interesting.

Since joining the scheme, there has been a big focus for learning as the roles we carry out are quite technical. So we've been able to attend a lot of training courses to help. It's great working in a cohort where we all get along and support each other.

In my previous job I worked in a factory, but enjoyed coding at home. When I saw the apprenticeship scheme advertised I thought this would be a perfect role for me to improve my skills.
Ryan Williams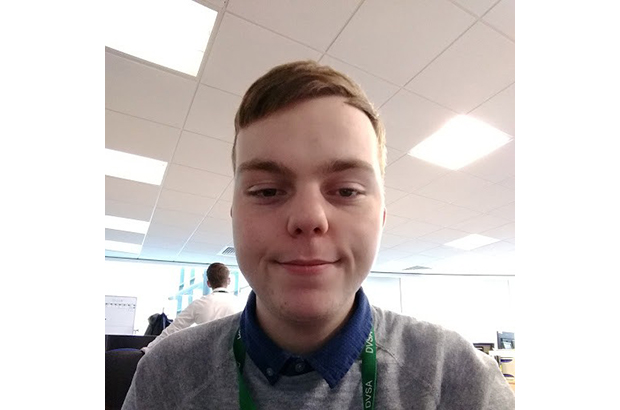 When I saw the apprenticeship scheme advertised, I was in college studying for A-levels. I decided to apply for the scheme as I thought the opportunity to 'get on the ladder' in the digital profession was too good to be missed. Luckily, I was accepted for the scheme and haven't looked back since. The scheme has really boosted my skills in order to progress my career.
DVSA: a great place to work
When we asked the apprentices if they'd recommend working in DVSA and DS&T to friends and family, the answer was a resounding 'yes'.
In fact, some have been asked by friends and family if there are any opportunities available after seeing the type of learning and work they have access to.
What they've been working on
The apprentices have been working on all different types of IT projects.
One of the most notable projects they've been working on recently is developing DVSA's new mobile and desktop application - 'DVSA Search'.
DVSA Search is an exciting new application for our frontline staff. It makes accessing a vehicle's recorded history easier, as well as carrying out inspections or testing of vehicles without having to return to an office base or use a laptop.
We'll be publishing a blog post about DVSA's Search soon.
While helping develop the application, the apprentices were split into 2 areas, back-end and front-end. The apprentices explained it in simple terms for us:
back-end deals with the data side of the application, pulling data from various data warehouses
front-end deals with the physical side of the application, transferring the back end data into an application so it can be released
To understand user experience, the apprentices receive devices that DS&T plans to roll out to staff, like iPhones.
As DVSA Search will be an internal iPhone app, our apprentices need iPhones to carry out their work to understand how the application can be used by our end users. They also use simulated iPhones on a desktop, which allows them to see what the user would experience without having use an iPhone.
A bright future
It's fantastic to see that the apprentices have fully embedded themselves into important projects and processes within the agency, within such a short amount of time from being recruited, as well as fitting this around their learning.
We're sure the apprentices will gain as much as possible from the scheme, and continue bringing fresh ideas and lots of inspiration to the rest of DVSA and DS&T.
Keep up to date with our work by signing up for email alerts or following DVSA digital on Twitter.