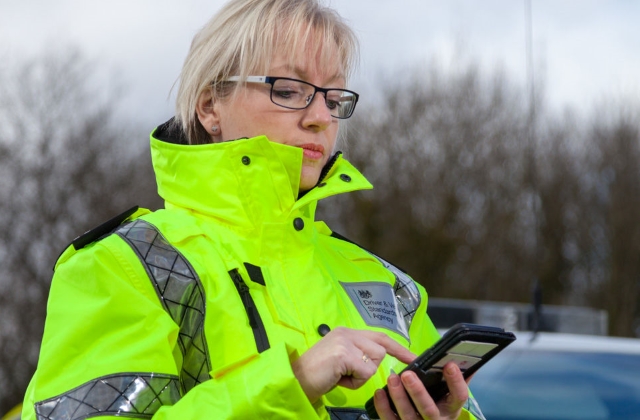 In my last blog post, I gave you an overview of DVSA's recently-published digital, data and technology strategy.
In this post, I want to tell you about some of the work we've already done to make sure we've got solid foundations in place to build on.
Improving mobile working
We've issued corporate iPhones to our vehicle examiners and traffic examiners. We've also updated smartphones for vehicle standards assessors so defects they find during vehicle tests can be recorded digitally.
The phones give our people access to their email and other Office 365 applications. We're also developing job-specific apps to help them work more effectively. This allows them to be more mobile as they're no longer tied to a desktop or laptop to get tasks done.
We're issuing our driving examiners with tablets, which will enable us to move away from paper-based forms.
Making it easier to work together
With an organisation of around 4,600 people all around Great Britain, we need to continue improving teamwork and communication. With apps like Yammer and Skype, we're seeing that happen already.
This year we'll be installing more Surface Hubs (interactive, multi-user touch screens) to reduce travel between our main office locations. We've also enabled the use of the Microsoft Teams app to further join up the agency.
Moving to the cloud
This year will see us move more of our services to the cloud. This will give us better performance and more resilience, so services are less reliant on a single point of failure.
Moving to the cloud will also allow us to upgrade our operating system to Windows 10. This will give an improved user experience, with features that can help productivity.
Better connectivity
We've been enhancing our wifi for a faster, more robust connectivity and better coverage. We'll continue to do this at sites where it's needed.
Transforming our services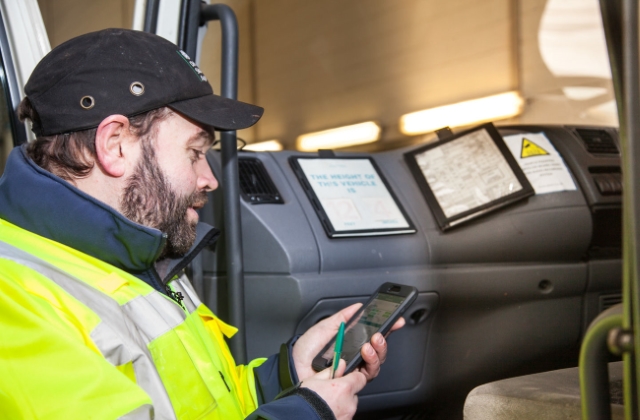 As part of our commercial vehicle services project, we're working on an app for vehicle standards assessors to allow them to digitally record a test, find answers to questions, and get access to the vehicle's background.
This project will also benefit our customers as they'll be able to record test bookings and access payment transformation services, hosted in the cloud.
For enforcement staff, we're continuing to look at developing further apps as well as adding enhancements to the existing enforcement app based on user feedback.
We're also working on improving access to automatic number plate recognition (ANPR) cameras. This includes looking at how we can join the Home Office's National ANPR Service (the central ANPR service for the police and other law enforcement agencies) to give us access to over 12,000 non-DVSA ANPR cameras.
Now that the vehicle operator licensing service is being used and getting good feedback, we can focus on continuing to improve it. And soon, our enforcement staff will be able to access the service on their smartphones, giving them real-time, up to date information to check licence details.
We'll also continue to transform our driver and rider services to provide a joined-up learning to drive journey. This will include alternative approaches to delivering the theory test.
We'll continue improving our MOT services. Our services to get MOT reminders and check the MOT history of a vehicle are being used by hundreds of thousands of people. This year we'll look at how we can provide information in new ways to MOT testers to help them make the right pass/fail decisions. We'll also see how we can use data better to tackle fraud.
Ambitious plans
Being at the centre of transformation for DVSA is not without its challenges. We have a significant amount of change to deliver over the next few years, but the work we have carried out in recent years has provided us with a strong foundation on which to build.
Our plans are ambitious. We'll need the help and expertise of our colleagues within DVSA, the experience of our partners, and the insights we learn from our users to deliver them.
This is an exciting time, and I believe we can build a digitally-enabled organisation that will help you stay safe on Great Britain's roads.
Keep up to date with our work by signing up for email alerts or following DVSA digital on Twitter. You can also follow James on Twitter @jmunsonuk.