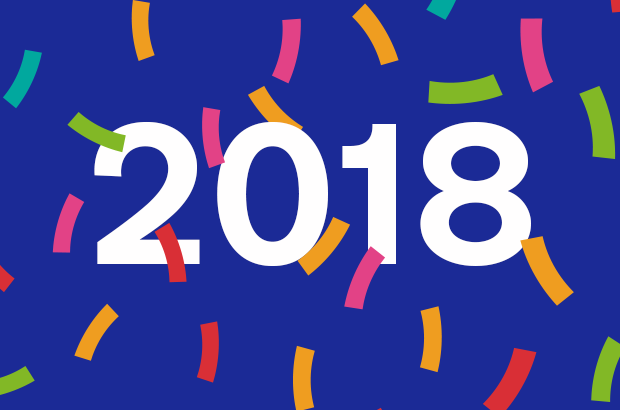 Hello! We're Bill, Sarah and John, and we're the leadership team for the Driver and Vehicle Standards Agency (DVSA) Publishing team.
This time last year, we blogged about what our content design team achieved during 2017. It was a useful exercise for us. It reminded us of what we'd done, the impact we'd had, and made us think about how we could apply what we'd learnt during the year in our upcoming work for 2018.
So here we are towards the end of 2018 - and we're doing it again. We hope you'll get some ideas and inspiration from some of the pieces of work we're most proud of.
Let's take a trip back through 2018.
---
January
Vehicle operators caught damaging air quality
We started the year by designing a news story to summarise the results of a pilot DVSA was running to catch commercial vehicles fitted with emissions cheat devices.
Following the success of the pilot, DVSA examiners now routinely check for emissions cheat devices.
---
February
Approved driving instructor (ADI) register guide
The ADI register guide is a document that everyone who wants to become a driving instructor has to read. 
In February, we did a complete rewrite with our ADI policy experts to simplify the language, improve the structure, and to remove some duplication across GOV.UK. We managed to remove 2 other pages from GOV.UK to improve the overall user journey.
Since then, the guide has been viewed over 40,000 times. From the 'Was this page useful?' feature on GOV.UK, we can see people are finding it useful. In fact, it has a 91% usefulness rating, which compares to a GOV.UK site average of 54% for guidance content.
---
March
MOT tests for alternative fuel vehicles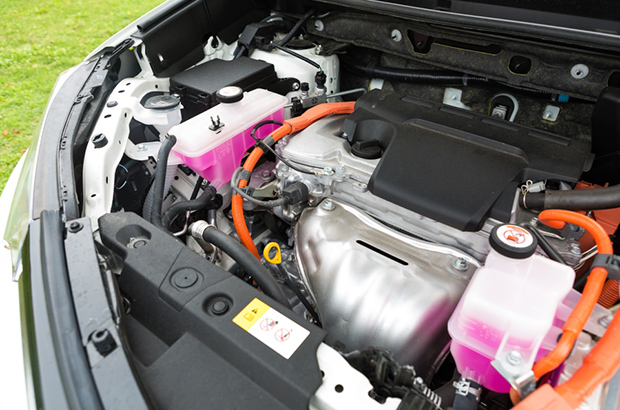 We worked with the MOT policy team to design guidance for MOT testers about how to test alternative fuelled vehicles, such as electric and hydrogen fuel cell systems.
This is really important stuff. There's a risk of serious injury if you try and test these vehicles without the right knowledge. This guidance forms part of the material we're asking MOT testers to review as part of their annual training and assessment to make sure their skills and knowledge stay up to date.
It's been viewed over 14,800 times so far. It has a 97% usefulness rating.
---
April
Become a car driving instructor: step by step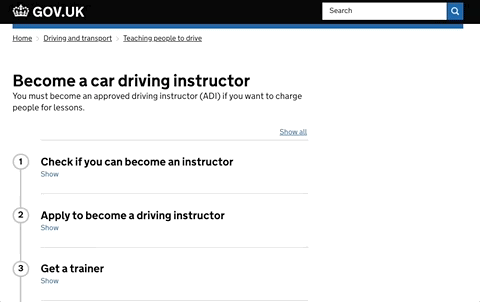 In April, we launched a step by step navigation on GOV.UK to help users become a driving instructor. We blogged earlier in the year about how the process of creating the step by step navigation worked.
The page itself has now been viewed over 31,000 times. The navigation has been used thousands of times more, as it appears in the sidebar of the pages in the journey.
And we know users are finding it useful - it has a 75% usefulness rating. It makes it the 6th most useful step by step page on GOV.UK of the 29 published so far (the top 5 are about getting visas to visit the UK).
Launch of DVSA earned recognition for vehicle operators
In April, the DVSA earned recognition scheme for vehicle operators launched. It's a new way for vehicle operators to prove they meet driver and vehicle standards. They can regularly share performance information with DVSA, and in return, their vehicles are less likely to be stopped for inspections.
We'd been doing a huge amount of work behind the scenes for months to get us to this point. The team worked on GOV.UK content, booklets to take to exhibitions, video, brand rules and lots more.
The operators who have joined the scheme so far cover around 10% of all commercial vehicles registered in Great Britain, so we're off to a great start.
DVSA digital, data and technology strategy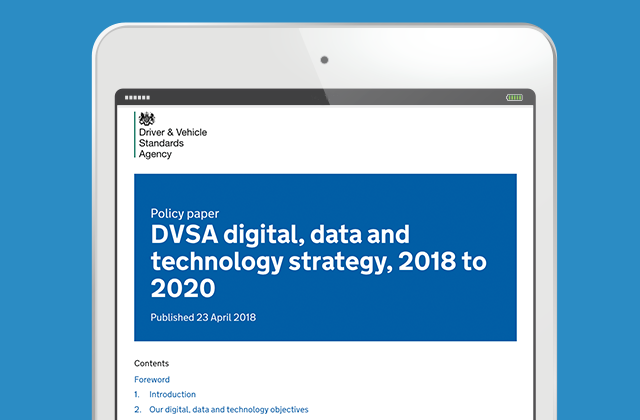 Also in April, we published DVSA's digital, data and technology strategy (as a webpage, not a PDF).
We worked with strategy experts from our Digital Services and Technology team to write it in plain English so people can understand what we're doing.
As part of the strategy, we started to develop user personas to help explain what we're doing for different types of users. These cover people like learner drivers, MOT testers, and our own staff.
Since we published it, it's been viewed over 4,600 times. And remarkably for a strategy document, 52% of views have been on a mobile phone or tablet. If we'd published it as a PDF, that would have been a lot of people struggling to read the document.
---
May
Changes to the MOT test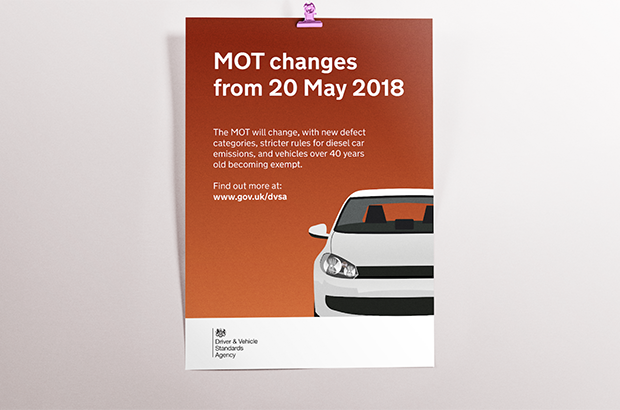 The MOT test changed on 20 May 2018, with new defect types being introduced, stricter rules for diesel car emissions, and some vehicles over 40 years old becoming exempt from needing an MOT.
The media started to report the changes a little ahead of us publishing our news story on GOV.UK. But we used this to our advantage. We did a lot of work digging into search data to understand what users were searching for - for example, was it 'mot changes', 'new mot' and so on.
We found that 'mot changes' was coming up most, followed by 'new mot rules'. So we combined these for our page title - 'MOT rule changes: 20 May 2018'.  We published our news story on 20 March 2018 - 2 months before the changes came into effect.
And the result? The news story has been viewed over 1.5 million times (with 71.4% of views on a mobile or tablet) and has a 91% usefulness rating. It's actually the most-viewed announcement published on GOV.UK in 2018.
To put this in a bit more context, the government has published 8,398 other announcements on GOV.UK during 2018. So we're pretty pleased to have grabbed the top spot (and as it turns out, for the second year running!).
But we didn't stop there. We published 8 pages of guidance for MOT testers on the changes. These have been viewed over 900,000 times combined. Their usefulness ratings range from 84% to 94%.
We also produced posters and videos to help MOT testers. A video of Neil Barlow, Head of MOT Policy, explaining the changes racked up over 34,000 views.
New videos about the motorcycle test
We edited and published 2 new videos showing how both of the 2 modules of the motorcycle test work.
Combined, the videos have been viewed over 32,000 times since they were published.
The module 1 (off-road) test video has a 97.2% positive rating on YouTube from over 240 ratings. The module 2 (on-road) test has a 97.8% positive rating from over 220 ratings.
---
Speaking at Sprint 18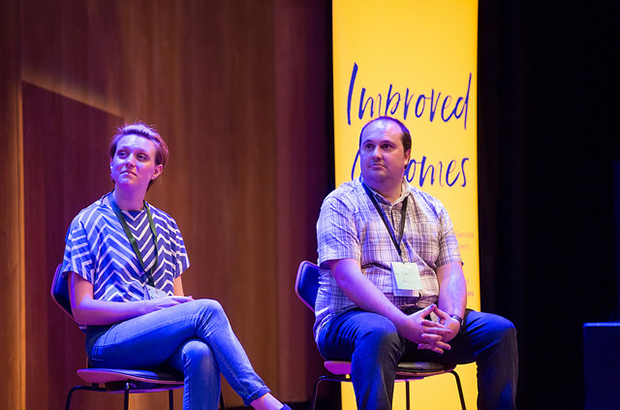 In May, GDS held its flagship event - Sprint 18. It celebrated the great work happening across digital government.
John Ploughman joined colleagues from GDS for a workshop on the future of GOV.UK. He explained how DVSA had worked with GDS to build step by step navigation for learning to drive a car and becoming a driving instructor, and encouraged other departments and agencies to come up with suggestions for more.
Preparing for GDPR
Remember your inbox pinging every 2 minutes with companies telling you they'd changed their privacy policy? That was as a result of the introduction of the General Data Protection Regulation (GDPR) on 25 May 2018.
While we were being bombarded with those emails ourselves, we were also busy working with our Information Management and Security team to pair-write our new personal information charter. It explains the legislation and users' rights.
A massive hat-tip to the team at Co-op Digital for their GDPR posters. These really helped us to design our content. So thanks Co-op Digital for making things open (it really does make things better).
---
June
Learner drivers on motorways
On 4 June 2018, learner drivers were allowed on motorways in Great Britain if they were accompanied by a fully-qualified approved driving instructor (ADI).
We'd published a news story on GOV.UK to help learner drivers and driving instructors know how the rules work, and to make sure other drivers knew they should expect to see learner drivers on the motorway.
The news story has been viewed over 144,000 times and has a 92% usefulness rating.
The change in law also meant a change to The Highway Code was needed - so we did that too.
Relaunching the DVSA enhanced rider scheme
In June, we helped to relaunch the DVSA enhanced rider scheme.
It's a scheme that lets you get your motorcycle riding skills checked. You then get a personalised training plan to help you brush up on any skills that will make your riding safer and more enjoyable.
We developed a new brand identity, created posters and leaflets for riders and trainers, and we updated all the information about the scheme on GOV.UK - from becoming a trainer, through to the syllabus and how to find training courses.
If you're a biker, why not give it a try in 2019?
Chartered Institute of Public Relations (CIPR) award
So this one is cheating a bit, as it's about content we designed in 2017.
But in June 2018, we celebrated being part of the team winning the Chartered Institute of Public Relations Excellence Award for best public sector campaign. It was for our work on communicating the driving test changes in 2017.
Some of the work that contributed to the win was:
---
July
Annual review published
We wrote and published 'We are DVSA' - our second annual review. It summarises some of the great stories of what our staff achieved during the previous year, and some of the exciting developments we've made. It also gives a bit of a forward look at some of our plans for the future, too.
At the same time, we designed and published our first annual progress report on DVSA's strategy for 2017 to 2022.
---
August
August was a quieter month, with most of the team taking some time off to relax and recharge. We were also busy working on some larger projects that would be revealed later in the year.
---
September
Introduction to accessibility training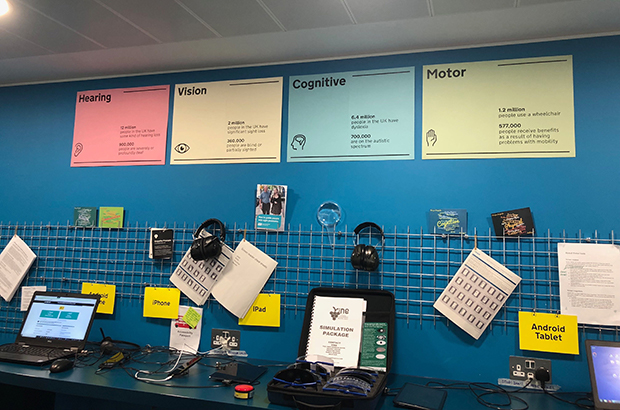 In September, John and Sara Mitchell, one of the content designers in the team, went to the introduction to accessibility training course at GDS.
It's a great course that we'd recommend to everyone. It's provided us with lots to think about as we consider what more we need to do to make our content accessible to comply with The Public Sector Bodies (Websites and Mobile Applications) (No. 2) Accessibility Regulations 2018.
Some of the biggest things we took away from the course are that there are different types of accessibility needs which might be permanent, temporary or situational. Thinking about hearing as an example, a user might be permanently deaf or hard of hearing, or they could have an ear infection that's temporarily affecting their hearing - or they might just be on a very loud and crowded bus.
In 2019, we'll be running workshops around DVSA to help our colleagues understand more about accessibility.
---
October
'We are DVSA' event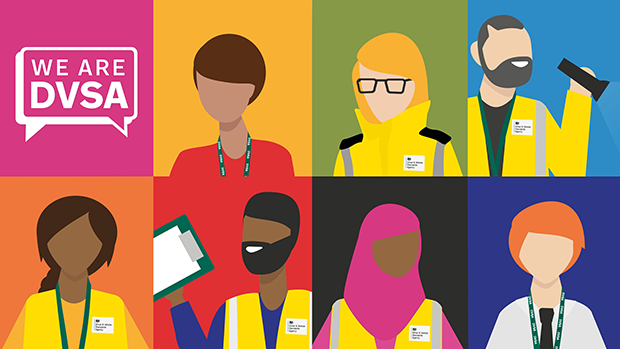 On 1 October, DVSA held its first large-scale staff event. It brought together around 700 members of staff to find out more about DVSA's plans for the future, and provided a great opportunity to celebrate some of what we've already achieved.
We supported the event by designing an identity for the event and lots of supporting materials.
Working at DVSA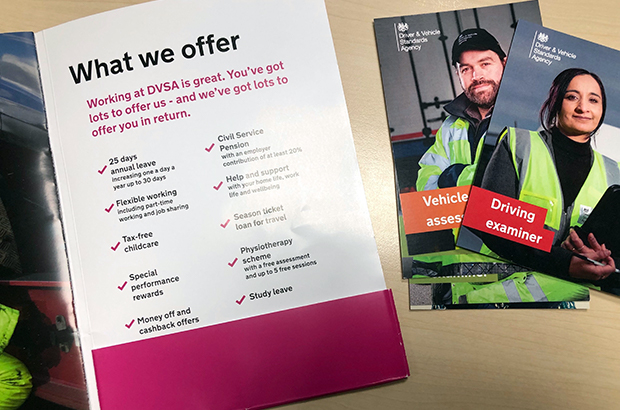 In October we published pack to help people know what it's like coming to work at DVSA. The physical document is designed to be taken to recruitment events, and has a set of A6 leaflets about the various roles we have available.
We've also published a digital copy of the pack on GOV.UK.
Download 'Working at DVSA: a great place to work' (PDF, 3.71MB)
User research for our clear writing campaign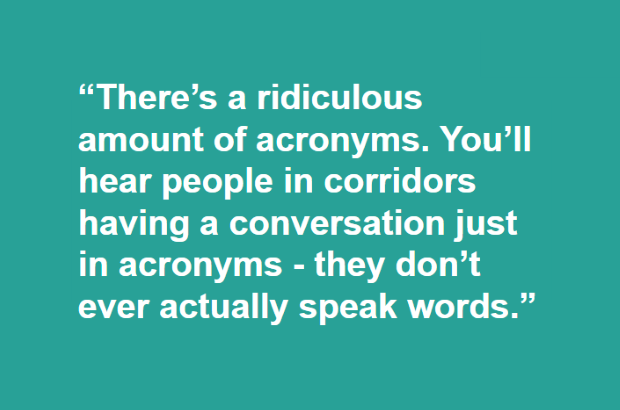 In DVSA's strategy for 2017 to 2022, we said we'll help our staff to communicate better and build more effective relationships. One of the ways we're going to do this is by running a campaign to help everyone in DVSA to make their writing clear, useful and trusted.
During October 2018, we carried out 10 contextual user research interviews with staff from around DVSA to understand the user needs for this piece of work. These have provided a huge amount of insight into how we can help people. We're building into our campaign to make clear writing easy, attractive, social and timely.
The featured quote is from one of these interviews. We think that a lot of other organisations might have heard similar.
Get an annual test (MOT) for a lorry, bus or trailer: step by step
In October, we also published our next step by step navigation on GOV.UK.
This one covered the various steps that are involved in getting an annual test (MOT) for a lorry, bus or trailer.
Helping MOT testers to use test data
Giving MOT testers and managers more information about the tests they've carried out is a big part of DVSA's strategy to improve the quality of tests. We want to make sure every test is done right, and to use data to flag up where that might not be the case.
So we worked with the MOT policy team to design guidance on using MOT 'test quality information' from the MOT testing service. This is data about failure rates for different components, plus logs of every MOT test a tester has carried out.
We published 2 guides - one for testers and one for managers.
The guide for MOT testers has already been viewed over 8,400 times. It has a 97% usefulness rating on GOV.UK.
The guide for MOT managers is more complicated, as there's more data they need to look at. That's been viewed over 3,400 times and has a 100% usefulness rating.
---
November
Applying to open or change an MOT test station
On 1 November 2018, we launched an updated form for people to use to apply to open, run or change an MOT centre.
The previous form had a 90% failure rate, with DVSA having to go back to people for more information or to correct errors on the form because it just was not clear what was being asked.
We worked with the MOT team to completely redesign and rewrite the form, and the guidance notes that go with it.
While a PDF form is not perfect, it's a big improvement on what went before. And it will act as a stepping stone to this becoming a digital service in the future.
New hazard perception test clips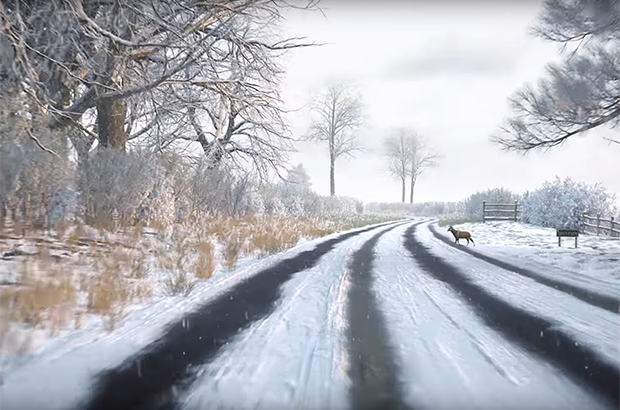 We designed a news story to explain that the hazard perception part of the theory test now includes clips to test a learner driver's ability to spot developing hazards in different weather conditions.
It's been viewed over 22,300 times and has a 96% usefulness rating from users.
How the MOT changes were affecting test results
To mark 6 months of the changes to the MOT, we designed a news story to explain what impact the changes were having - which included the number of cars failing the emissions test more than doubling.
Keeping commercial vehicles safe to drive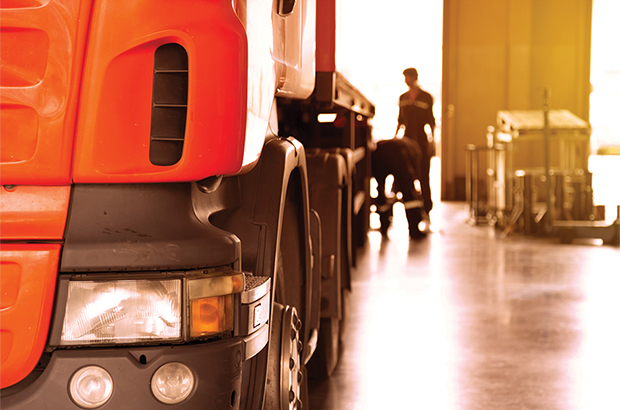 We published an updated and redesigned version of a document known in the vehicle operator industry as the 'guide to maintaining roadworthiness'. It sets out the processes and systems that businesses need to have in place to keep their commercial vehicles safe to drive.
At the moment it's published as a PDF, which we know is not ideal for all our users. The good news is that we have some exciting discovery work planned for 2019 to understand more about the user needs for this content so that we can make something more accessible and that's better for search.
Having said that, the good news is that the page has been viewed over 21,000 times since it was republished, and has an 88% usefulness rating.
At the same time, we also designed a news story to explain that vehicle operators found using tyres more than 10 years old will face a follow-up investigation. The story has been over 7,400 times and has a 100% usefulness rating.
Transport goods out of the UK by road: step by step
We worked with colleagues from GDS, the Department for Transport, DVLA and HM Revenue and Customs to create a new step by step navigation for transporting goods out the of the UK by road.
International road haulage licences and permits
To help businesses prepare for EU Exit, we reviewed all the content about the licences and permits you might need for international road haulage.
We substantially restructured the content to improve navigation through the different pieces of guidance and forms the user might need. There's now much clearer guidance on what licences and permits you might need, with links to find out more about each one.
We also created a new guide about applying for European Conference of Ministers of Transport (ECMT) international road haulage permits. Businesses might need ECMT permits to transport goods in the EU and European Economic Area (EEA) from 29 March 2019 if there's a 'no deal' Brexit.
---
December
Launching Clearly DVSA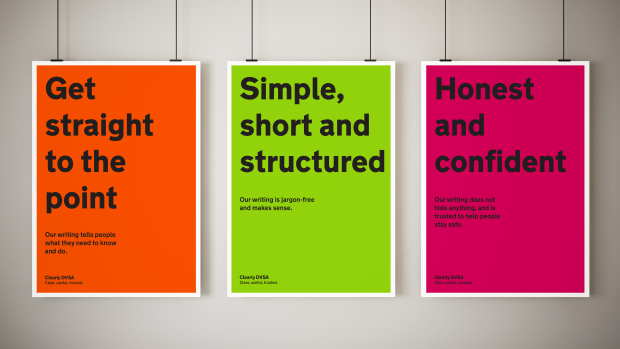 We mentioned the user research we did in October for our campaign to help staff in DVSA write clearly. And in December, we launched our 'Clearly DVSA' campaign with a set of posters to start to get our principles known around the organisation.
We want our writing to be clear, useful and trusted. So our writing needs to:
get straight to the point - it needs to tell people what they need to know and do
be simple, short and structured - it needs to be jargon-free and make sense
be honest and confident - it cannot hide anything and needs to be trusted to help people stay safe
We'll be talking more about the campaign in early 2019. We know from followers on Twitter and LinkedIn that a lot of people are watching this with interest. We cannot wait to share what we learn with you.
Top apps of 2018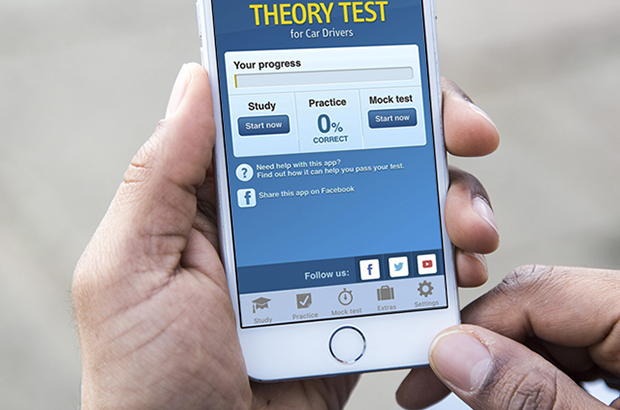 In early December, Apple revealed the most-downloaded apps of 2018. We were delighted that the official DVSA theory test kit was the second most downloaded paid-for app.
You can find out more about why we make apps in Bill's blog post from January 2017.
Impact of the 2017 changes to the driving test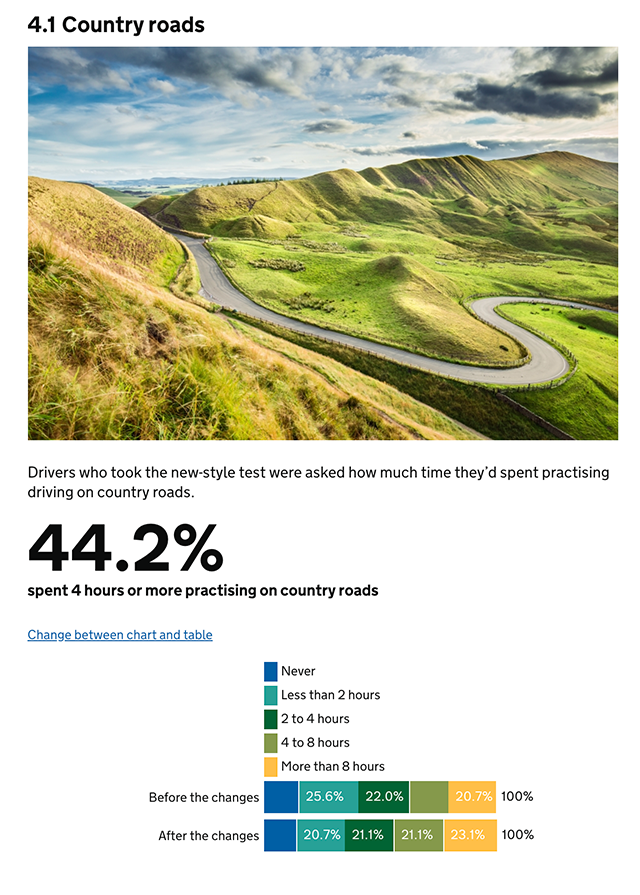 To mark the first anniversary of the changes to the driving test, we worked with our Research team to design and publish a report summarising the impact the changes have had.
It's published as a webpage, and makes full use of GOV.UK features, including data that can be viewed as charts or tables, and headline statistics that make it easy to pick out the most important information.
The report has been viewed over 2,400 times, with 62.2% of the views on a mobile phone. We're glad we published it as a webpage. It helped the majority of users to view the report easily without having to go to a different device.
---
And lots, lots more...
These are just some of the highlights from year. The team has done a lot, lot more.
They've dealt with over 670 content requests from people in DVSA. They cover things from a minor change of an email address on GOV.UK, through to designing or filming things.
The videos the team makes for our YouTube channel have been viewed over 2.1 million times during the year.
DVSA's services and information on GOV.UK have had over 33 million page views. And the team has reviewed over 3,600 pieces of feedback left by users.
We think the team has done a great job, and we're immensely proud of them. We're all looking forward to a well-earned rest at points over the next few weeks, but we're excited about the opportunities to keep improving our content in 2019.
If there's anything you've seen here that you'd like to know more about, leave a comment and we'll get back to you.
Keep up to date with our work by signing up for email alerts or following DVSA digital on Twitter.